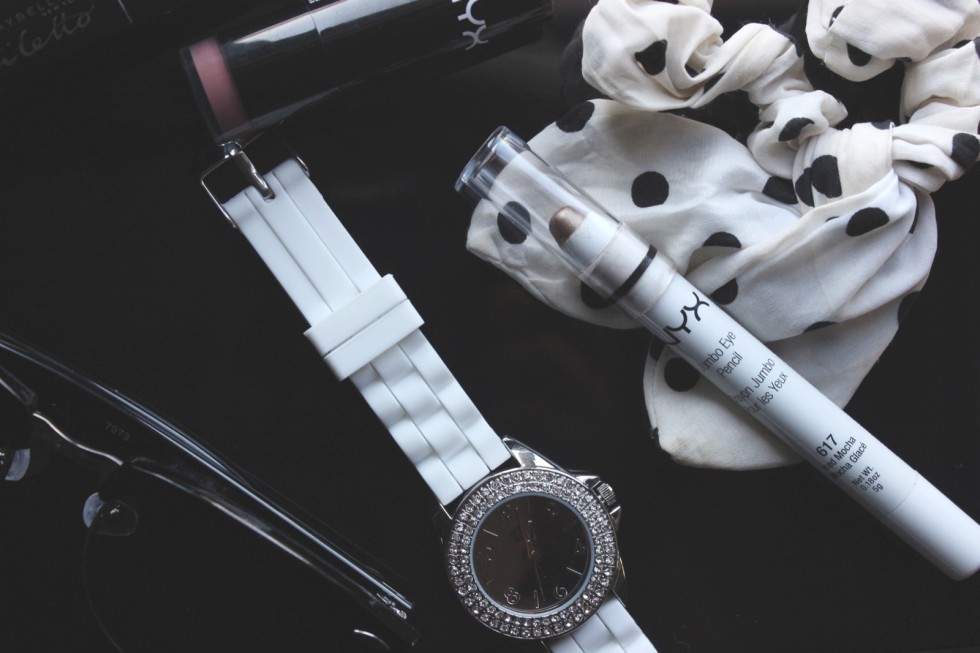 GOOD EVENING FRIENDS. I am exhausted. Tired of work. 
Skipping forward to my favorite minimalist essentials! Not really essentials, but they are black and white accessories. :) 
My favorite mascara (which I use all the time) is Maybellines Lash Stiletto. I also have NYX brand lipstick. My watch is from New York and Company. Black sunnies are from sunglassspot, and I don't really remember where I got that hair tie… haha. And finally my xbox one if you can see in the background xD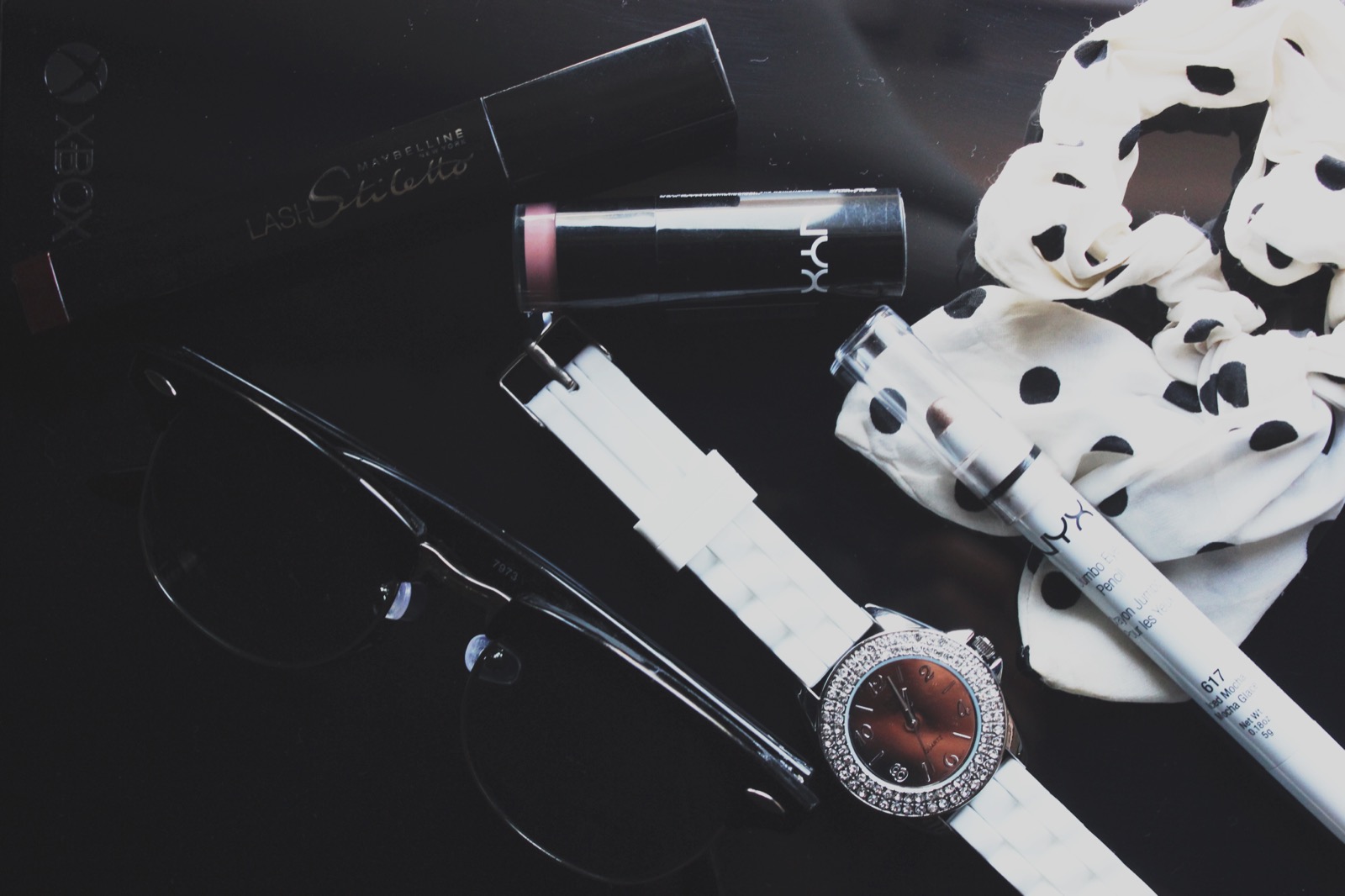 Well I'm off to do something productive outside of my habitat haha. BUT there will be more photos soon! Just been really busy with work and trying to stream for you guys! And on top of that trying to get fit and stay to my healthy plan for myself. NEW BLOG POST ABOUT THAT SOON…
xx see ya'll later :)
instagram    bloglovin'    twitter    youtube    other instagram     watch me live!