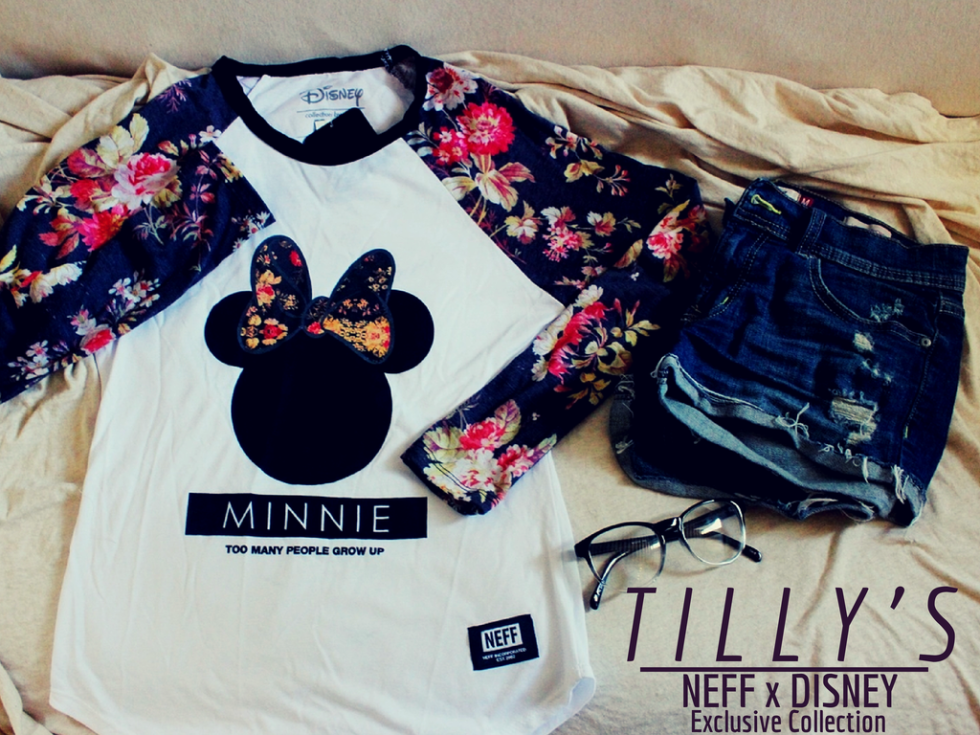 HELLO AWESOME BUNCHES! Right now it is Sunday, but by the time you see this it will be the next day, which is right now. 
Anyways, I work early tomorrow (today… haha) and its Labor Day! Woo Hoo! Unfortunately, I get stuck with opening (which I have a love/hate relation with, but that's okay) in the morning for the crazy shoppers. At least I get to get off early in time to shop too, to look at the brighter side I guess you can say.
MOVING ON to my outfit of the day, (lol finally) I have a floral Minnie mouse long-sleeve graphic shirt from Tilly's. Isn't darling? I believe so. It is quite different from any collection they've ever had with another brand. Which this is exclusively by one of my own very favorite brands, Neff Head Wear. 
Disney decided to partner up with Neff, for a more street style collection in the fashion retail industry. I absolutely love when two totally different industries partner up to create something that has never been done before. Love Mickey and Minnie mouse as a kid growing up as well as many others would  probably feel the same way. If you have never grown up in this era, then my child you have a lot of growing up to do still. 
The uniqueness to this lovely graphic shirt of Minnie Mouse is that there is floral print on the bow and long sleeves. It gives more of an abstract appearance which I adore. Also, the straight forward answer to life (literally, kids these days) is also printed at the bottom of Minnie's silhouette which says, "Too Many People Grow Up"; this is true my cool friends. Indeed kids- teens try to grow up fast. Stay a kid while you can.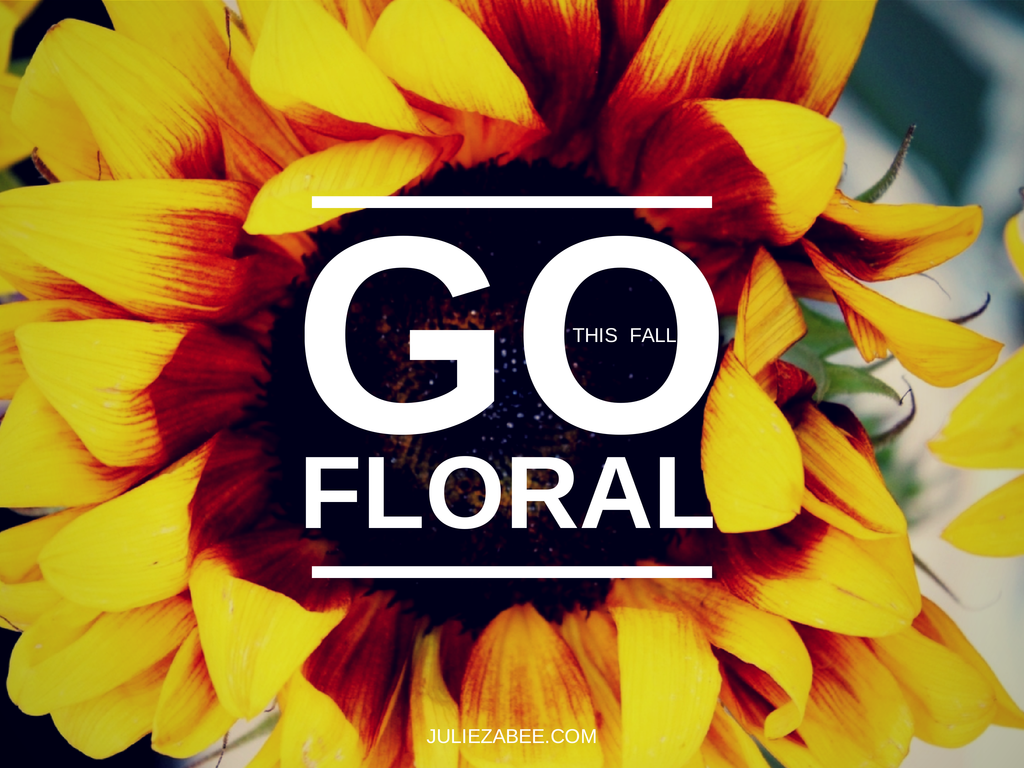 Floral print will be a fashion trend this season for Autumn. I love the winter time more than I love summer (let's be real now). I love fall outfits, the weather, Christmas, hot coffee, you know- all the good stuff! For my personal style I love to bundle up with layers and the bold bright colors! Don't you?
 Alright my cool friends, I must go. If you want to get the Minnie Mouse shirt from Tilly's then HERE YA GO, THIS HIGHLIGHTED PART WILL TAKE YOU. Hope you guys have an awesome Labor Day weekend?! Get your shopping done and share with your friends (or mom haha) what you snatched from a girl who eyed the same piece you saw on the sale rack. I know, I was too detailed there. I mean if that's the last size, you go beast mode. Am I right?