Whats up cool peeps! Yes, I know lots and lots of pictures. I had to take every moment in. Pacific Beach in sunny California is a definite plus to visit this summer! They even have Brandy Melville and Urban Outfitters next store to all these other awesome places. If you are planning to come down here, then you have to visit this place because the pier on the beach is phenomenal! Just take a look below. (: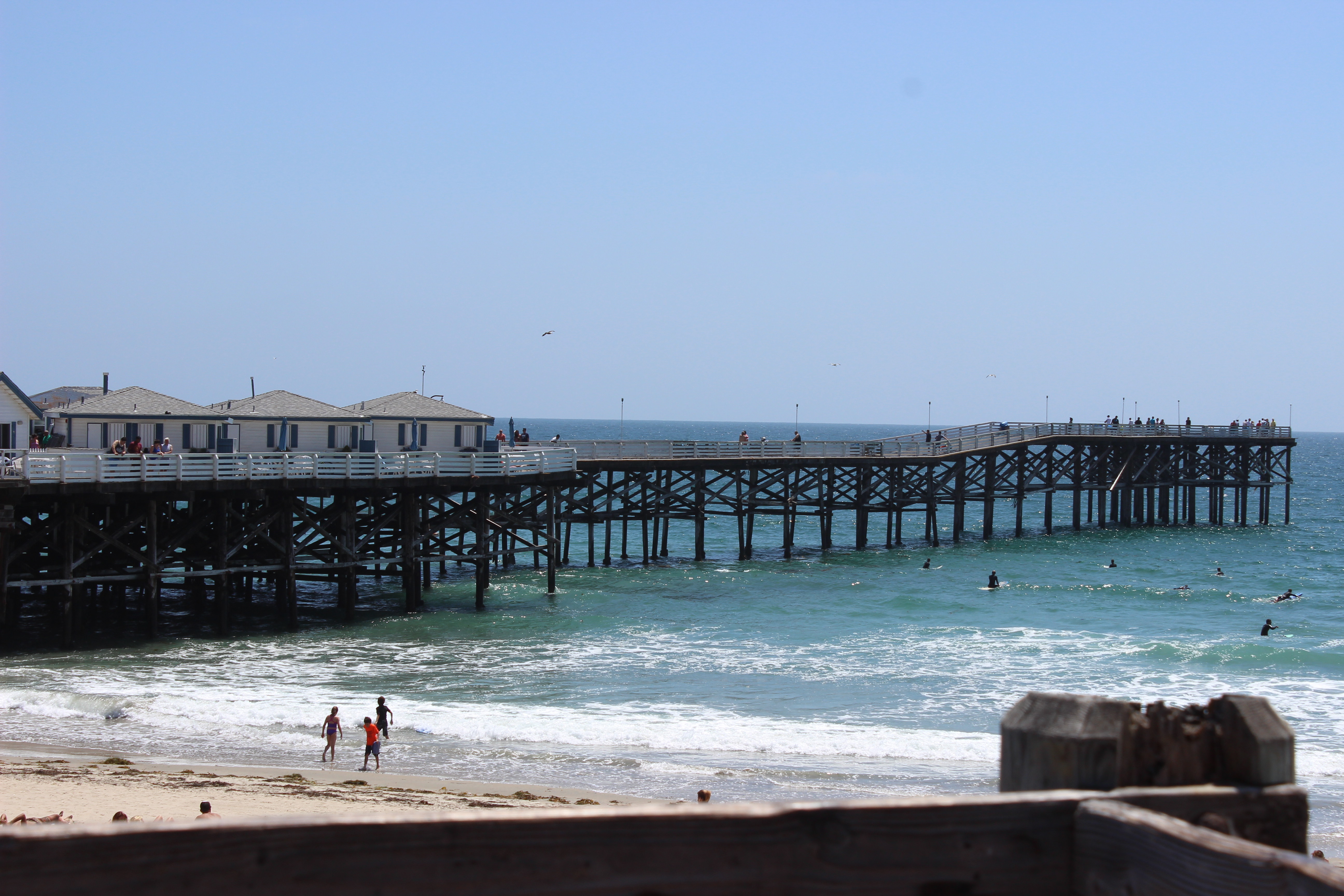 I had to take a "not so typical" pose for the picture… (trying out new ways for myself)
For this years 2014 summer fashion trends, I'd thought to show you one of many popular style tank tops that have been trending for both us ladies and gents. Above I am wearing a tank top from CeriseTeaClothing which all proceeds go to American Cancer Society. My Beanie, which knowing me I have to have a beanie on a lot of sort of the time. And of course, my dark charcoal denim looking Vans which are a bit worn out, but soon enough I will be purchasing different ones soon. I love Vans, they pretty much go with everything. 
Anyways, back to my summer trends (I get a little distracted sometimes , bare with me) of 2014 are what you see on my tank top. Yes, the floral or tropical print that all us young ladies and gents wear on the right or left side pocket; while a solid color is its background. I am absolutely in love with these types of tees and tanks this summer!
Photos by Sarina // Edits by Julieza Bee
Beanie // Forever21
Tank Top // CeriseTeaClothing
Shorts // Some old Jeans of mine
Sunglasses // H&M
Shoes // Vans
If you don't follow me on Instagram then you need to! I share my life and other really cool photos that I share with a bunch of you cool peeps (some of which are behind the scenes). (: Hope you guys enjoy this blog post and my NEW VIDEO on YouTube! I will be trying to post twice a week on here with more on fashion and my lifestyle! You guys rock. Have an awesome weekend!
xx Julz