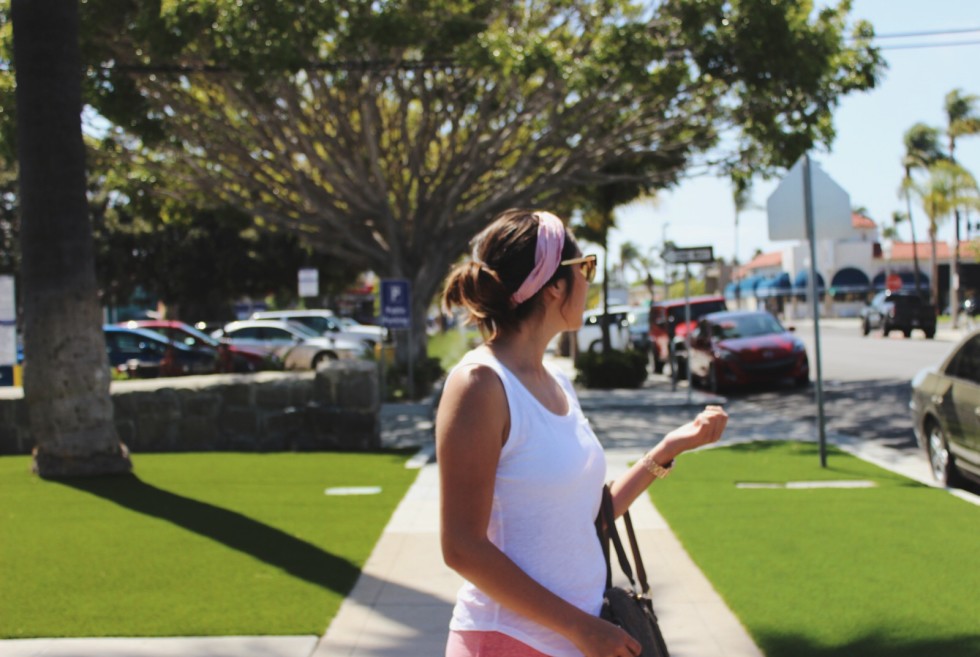 Hi guys, so this is obviously going to be about another spring/summer trend that has been out for awhile now! And this literally describes me everyday (no joke). 
I was at Coronado Island on Monday in Southern California (not too far from where I live) just enjoying the nice weather we've been getting this month.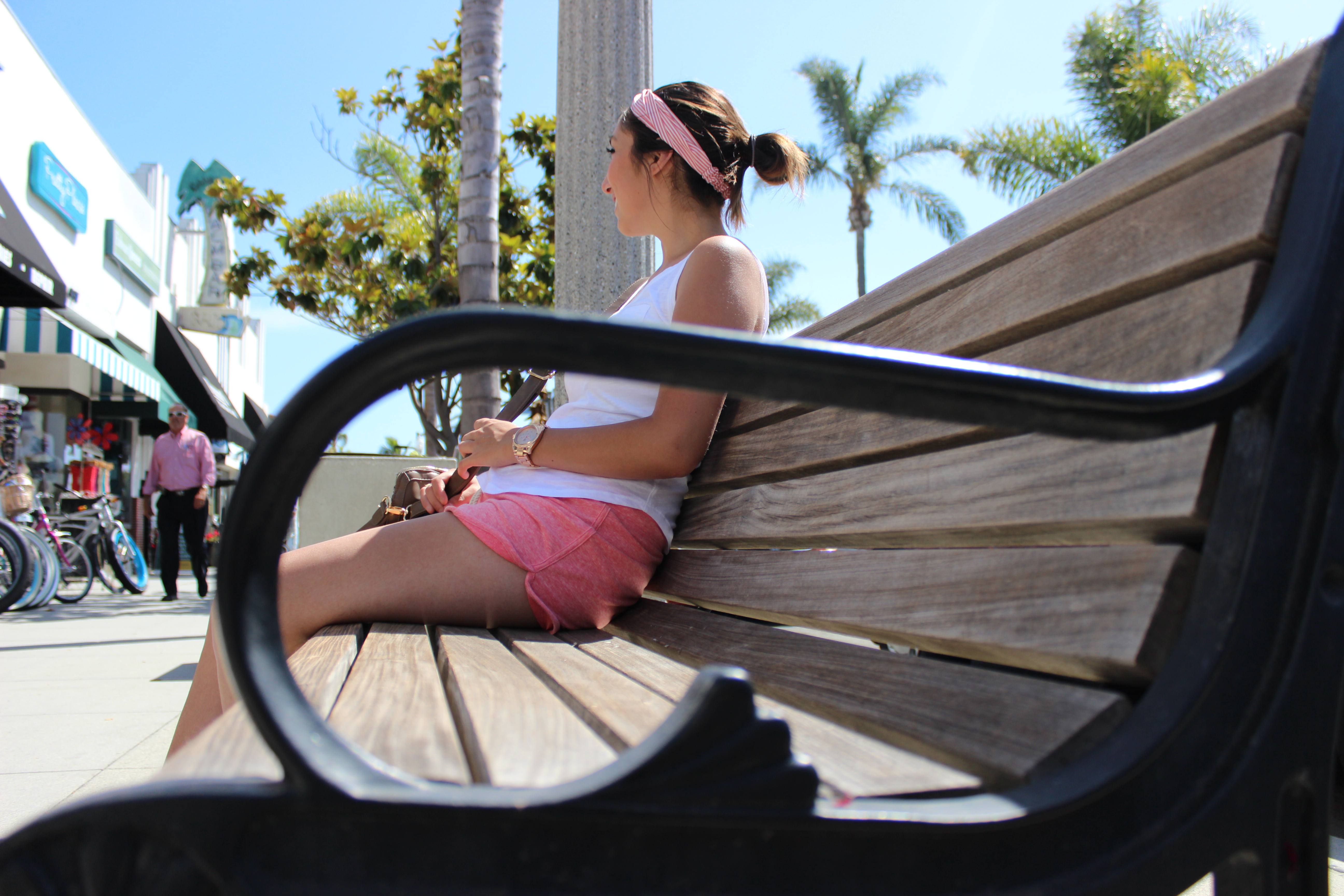 The people at starbucks spelt my name wrong and there is my crazy sister on the left. She's a weirdo… (thank you for the heads up).
Now for my summer casual outfit, I am wearing awesome bargains I have gotten recently from shopping here and there in these past two weeks… 
I got basic colors, but having basics is always a must for me. My white pocket tank top from New York and Company ($5.99 Doorbuster steal!) and a light pink shade front tie shorts that I've got from Kmart ($12.95 plus 25% off). Lastly, my white shoes from Charlotte Russe ($12.50 plus 10% off). These were awesome sales that I got from just last weekend!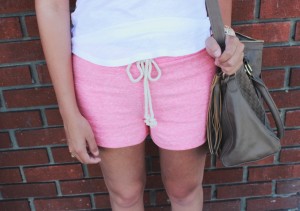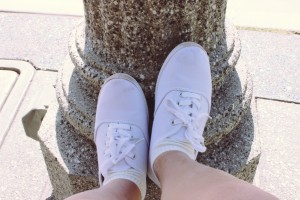 I went for this look because I love to dress comfortable and hate taking hours to get ready for just "going out of the house" to do errands or just to simply do something with my life (haha).
For my accessories are pretty much summer sale bargains too! My "sunnies" (sunglasses) are from Kmart ($7 Sale), pink stripe headband or headwrap is from Charlotte Russe ($5.99 plus 10% off), gold pink rings ($9.99 BIG Sale) and rose gold watch (50% off) are both from New York and Company.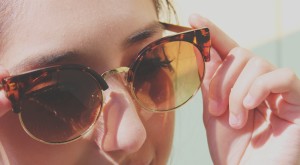 Now for my ultimate favorite piece to this summers casual outfit is my lovely big ole' purse! I just am absolutely in love with it! Its definitely my "go to" bag/purse. (: Which by the way is also from New York and Company (when I bought this bag it was on sale for $25, but now you can probably get it for cheaper).
Photography by Sarina // Edits by Julieza Bee
White Pocket Tank Top // New York and Company
Light Pink Shorts // Kmart
White Shoes // Charlotte Russe
Pink Stripe Headwrap // Charlotte Russe
Adam Levine's Sunglasses // Kmart
Golden Pink Rings, Tan Bronze Bag/Purse, Rose Gold Watch  // New York and Company
---
 This summer outfit concludes to the sport luxe trend. Its a very simple outfit to put together too when just going out and about. I like to think of the the sport luxe trend as the "not so lazy outfit of the day" because it really is a lazy day look when you don't want to get dressed or do anything to your hair or put on make up. Just simply making yourself  look cute but in a sporty way. (:
I don't know about you guys, but during summer I get pretty lazy, do any of you? I still am. See you guys next week! (: Have an awesome weekend!
xx Julz