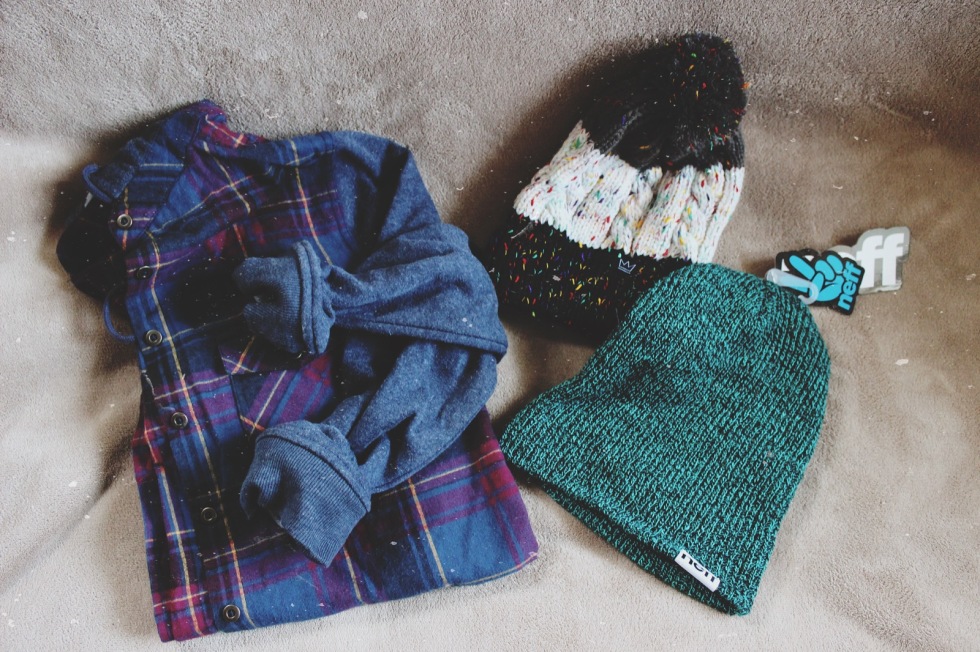 HELLO WONDERFUL PEOPLE! I know… It has been too long. I've been busy with work and also with the whole entire time zone change to California, I am exhausted with it's bipolar changes. 
I will be sharing with you what little I have bought from over a month ago which is one of my favorite hoodies from tilly's right now! I even got two beanies from there as well! The one beanie with black and white is one of my favorites. I love the multi color that compliments the black and white, very loud and fun colors for Christmas especially. 
I also added all my beanies I own in the photo because I thought to share a little bit of my love for beanies… (haha)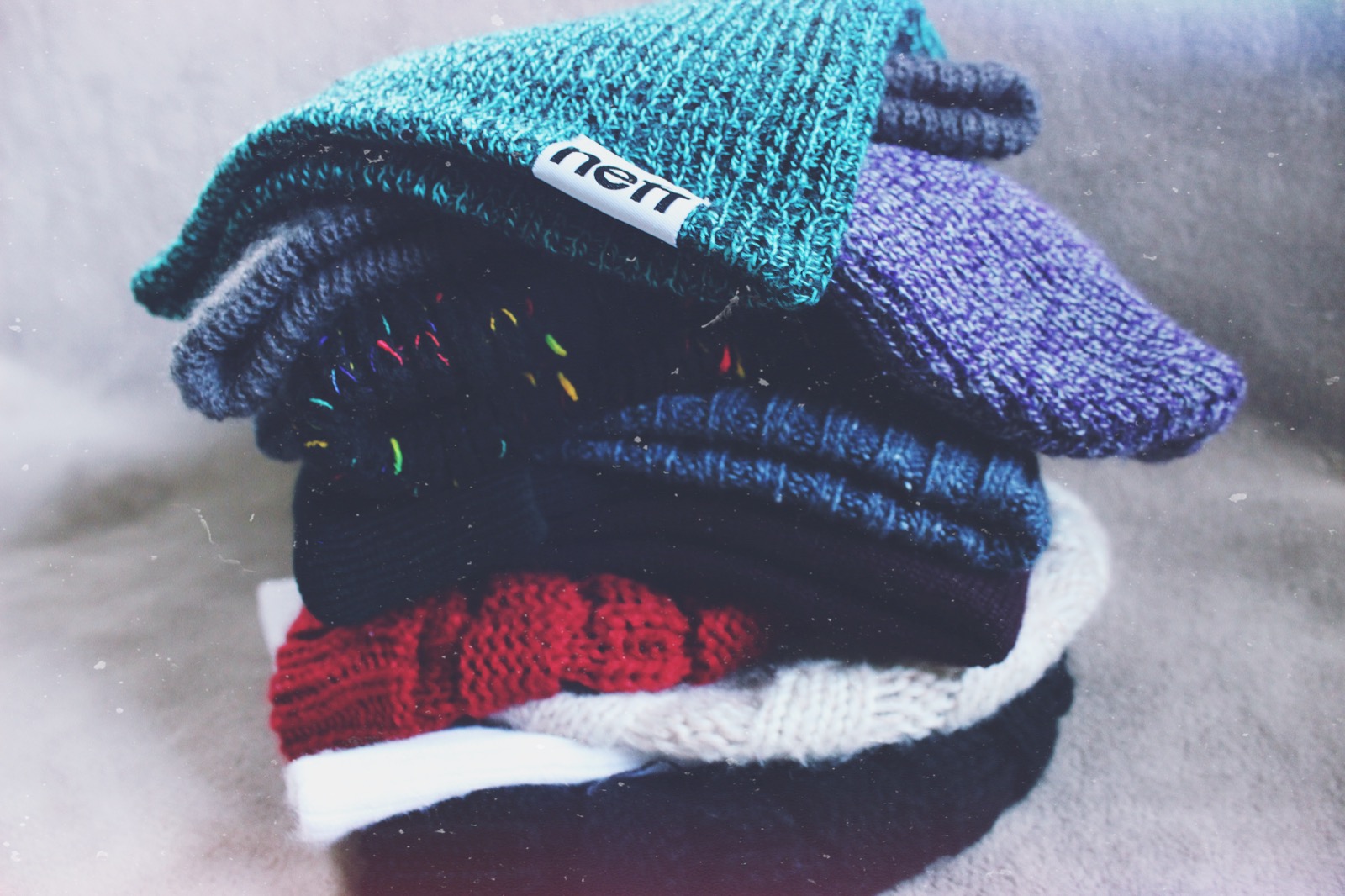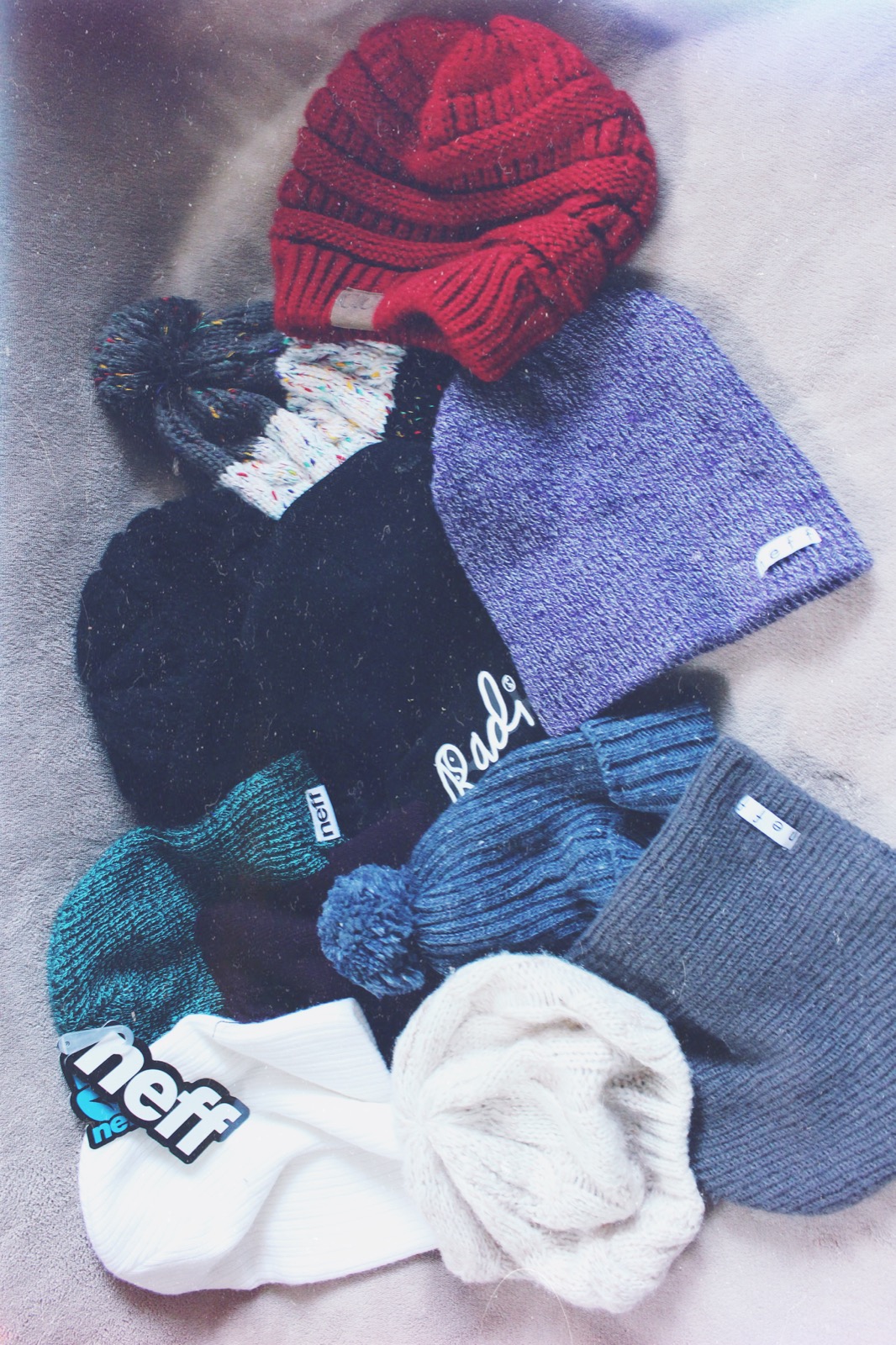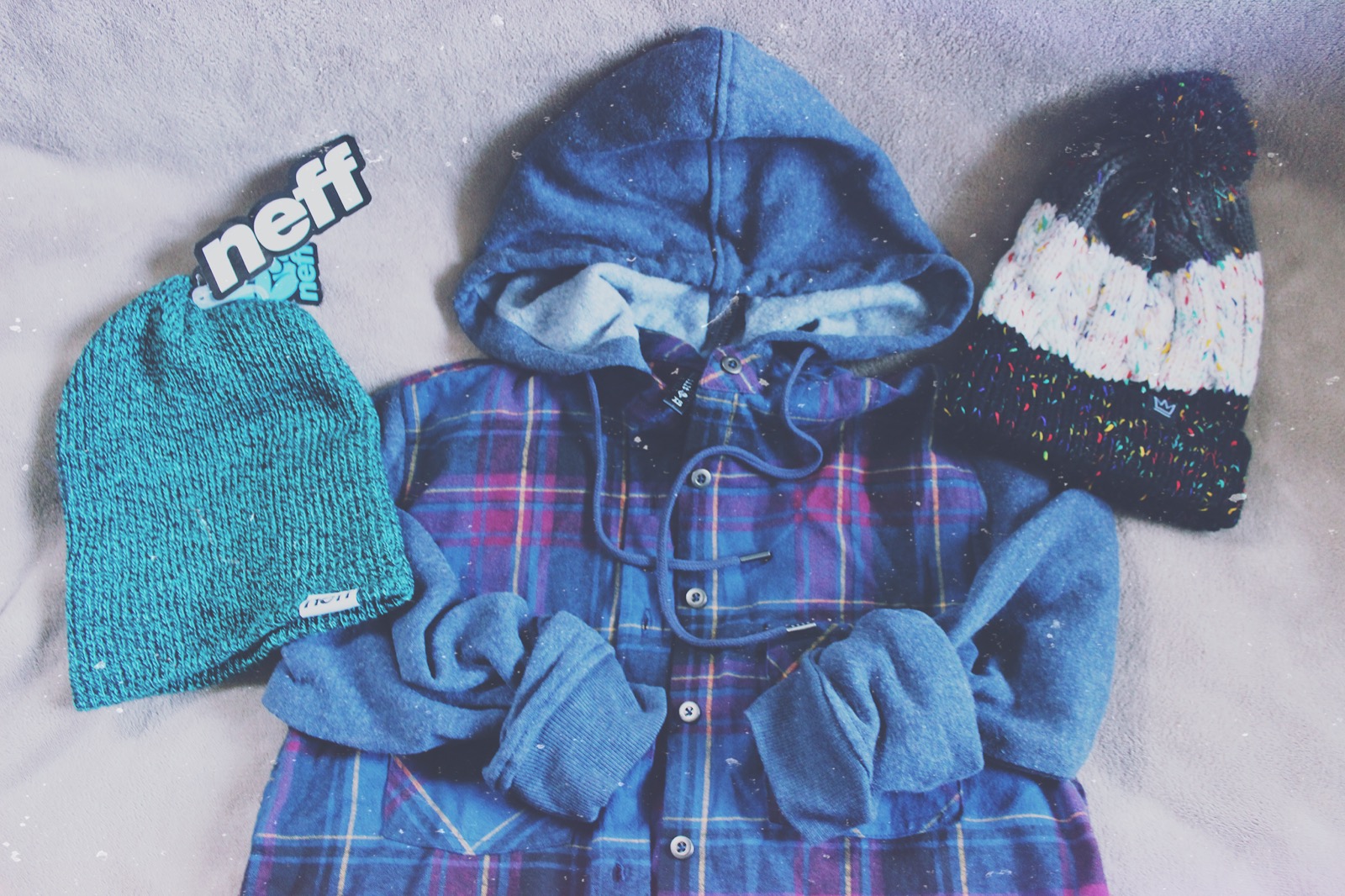 The emerald green beanie you see is way more beautiful in person! The brand is obviously Neff. I LOVE THIS BRAND BY THE WAY. Which I am sure is everyone else's. 
As I mentioned, the plaid hoodie is from Tilly's.com. As some of you might already know it is my favorite place to shop! :) Any way, having the color purple as a plaid is unique than others I have seen. Most plaid are/is red or black; or even green or blue. So I had to buy this purple one when it first came out! If you plan on getting this as well? Then I am encouraging you to do so. Very comforting and never will go out of style.
Well I must go… have to go to work later. I will be posting more soon! Please keep on enjoying the previous photos and looking forward to my updates on twitter, instagram, bloglovin'… you know all that social media stuff… xx