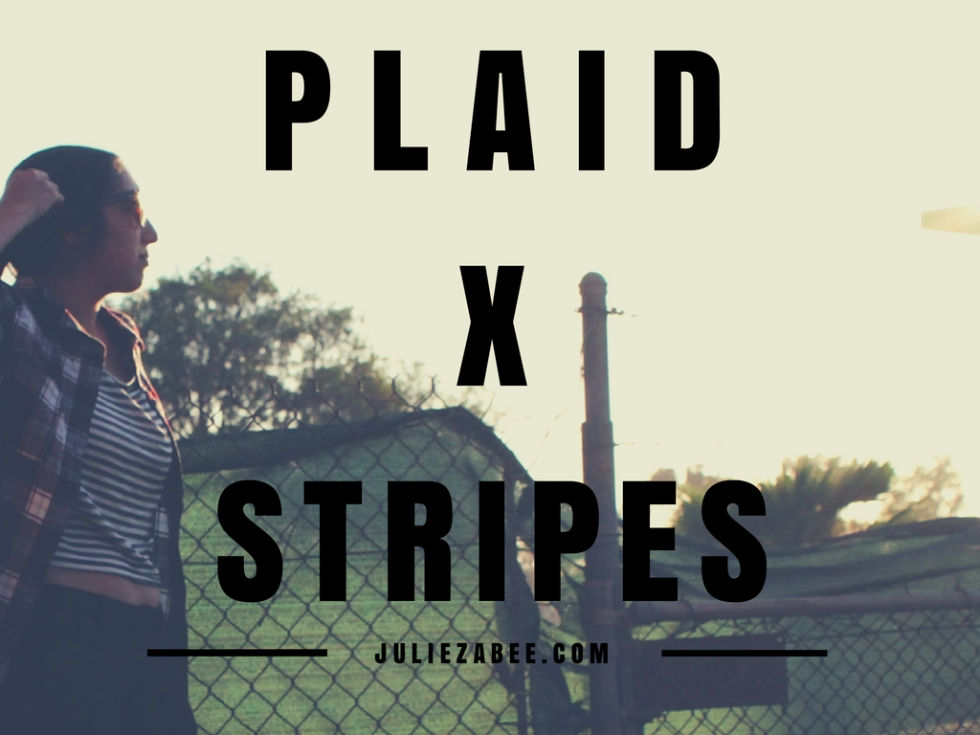 What's up friends! I actually did something different I used the junk in the back yard to give the photos a bit more of a grunge look. So if you see a toilet, you're not mistaken.
Bought both tops from Tilly's (the store I am in love with), cut up some old black denim to make into shorts, wore some old sunglasses from who knows where, and black booties (from a year ago) from Forever21.  
Burgundy is such a beautiful color especially for the fall and anything with stripes are super fun to challenge with something in your closet(you know, that one shirt you've only worn for a night). Take a look. :)
Burgundy Plaid Shirt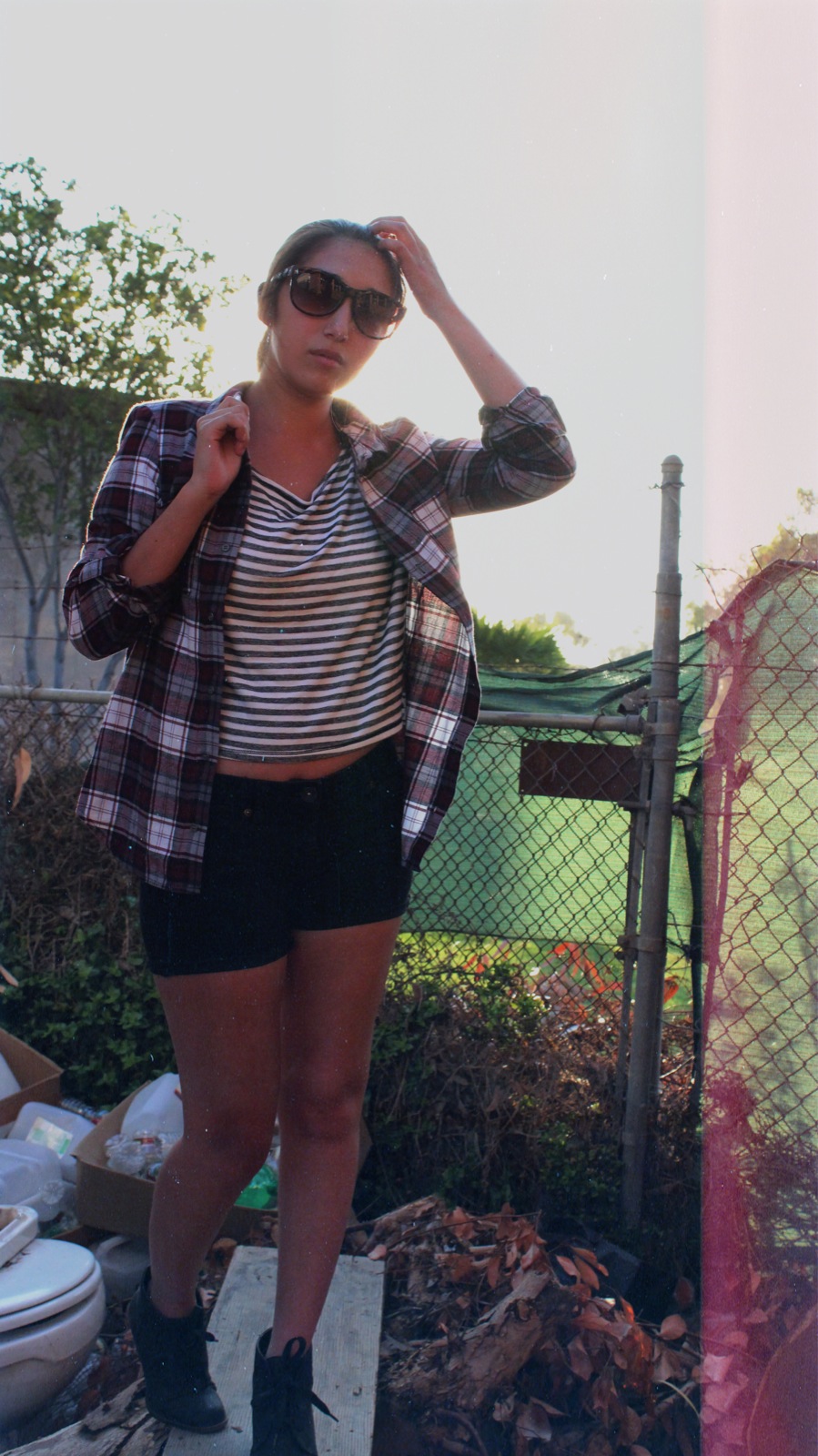 RV Rebel
Plaid Button Up
Grey Stripes
Black Shorts
Black Booties
Brown Sunglasses
Summer's Casual Outfit
Photography // Sarina 
Edits // Julieza Bee
There is actually more photos, but they'll be on my Photography page if you want to see the other pictures. 
I honestly thought of this outfit last minute because I was trying to get the sunset too. Which I barely just caught the last 30 mins of it as you can see in the photos. My hair was supposed to be curled with a grey beanie as well, but it was seriously too hot to wear one. So obviously I didn't, although I would have want to. 
Combining a mix of colors or shapes, definitely looks amazing. Gives a mixture of grunge plus a 90's vibe to the outfit. It was a simple casual outfit, but is a "ready to go!" sort of outfit. Especially when you have nothing to wear in the evening or if its just an out in about kind of day. 
As I've mentioned, both the plaid shirt and stripe crop top are from Tilly's. Shorts I had just cut to make them into shorts. Shoes I have had for the longest time, but are from Forever 21 which I got a year ago. Finally my sunglasses I got are from a department store, but can't remember. 
Okay so, I have my blog on Bloglovin' which I just signed up for. If you don't know what this amazing site is then let me share what you're missing out on! Basically Bloglovin' is a blog site for all bloggers to share their blogs with all their readers and friends. It's really cool, especially if you have many blogs you follow or bookmarked, you get to have the luxury of having ALL your favorite blogs in ONE place. Exciting and easy, right!? Just go ahead, sign up here and Follow all your blogs in ONE AWESOME place. :) 
Talk to you cool peeps soon!
xx Julz